The Kornati islands are the densest archipelago in the Mediterranean  consisting of the estimated 150 islands covering about 320 square kilometres. Roughly two thirds of the land and the sea, is a national park today (89 islands). One of the most attractive sights of the archipelago are The crowns of Kornati. It is the steeply cut coast facing the open sea. The crowns are home to special and rare types of organisms adjusted to extreme life conditions such as strong blasts of the sea and wind, high concentration of salt, washouts, lack of soil and water, and strong sun.
For sailing the National park the entrance ticket is required.
Žut, meaning "the yellow one", is the second largest island in the Kornati islands with an area of 14.83 km2. Žut is located between the islands of Pašman and Kornat and its coastline is 44.06 kilometres long thanks to a large number of coves and bays. Although uninhabited, there is a marina.
Nature Park Telašćica is located in the southeastern part of the island and with the surrounding waters as well as 13 islands, islets and rocks it makes a miraculous harmony of nature on 70,5 km². The Telašćica bay is one of the safest, the most beautiful and largest natural ports in the Adriatic and an attractive anchorage for many boaters. The most picturesque island in the Telašćica bay is Katina and the most unusual is certainly Taljurić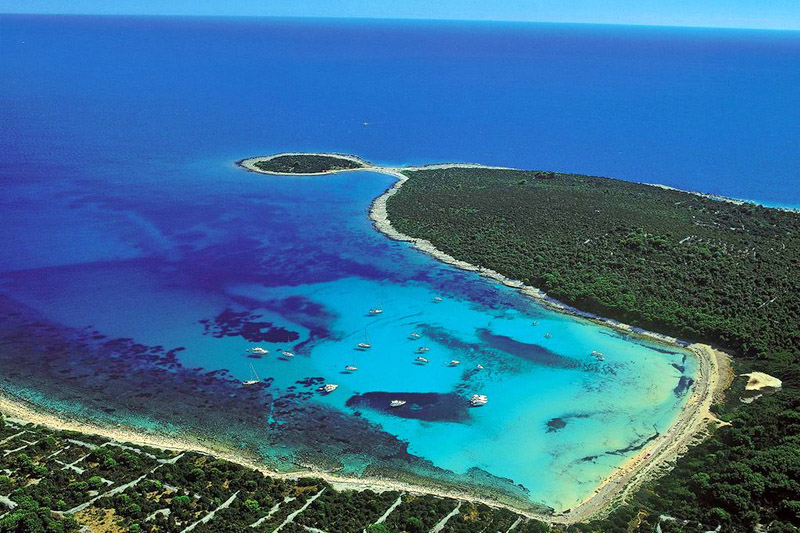 800 meters long, the Sakarun beach is one of the most famous beaches in Zadar region. It is located on the northwest coast of the island Dugi otok. Surrounded by pine trees, it is well-known for the whiteness of the sand and clean sea.
Picturesque bay Brbišćica (island Dugi otok) is surrounded by the rocks and the caves and is considered the most secure bay of the island. Because of it's geomorfological diversity, divers are very interested in this bay.
Skradin is a romantic Mediterranean town where you can enjoy pleasant atmosphere of a small Dalmatian town walking the narrow paved streets, passages, vaults and stairs. The entire town core represents a protected cultural monument.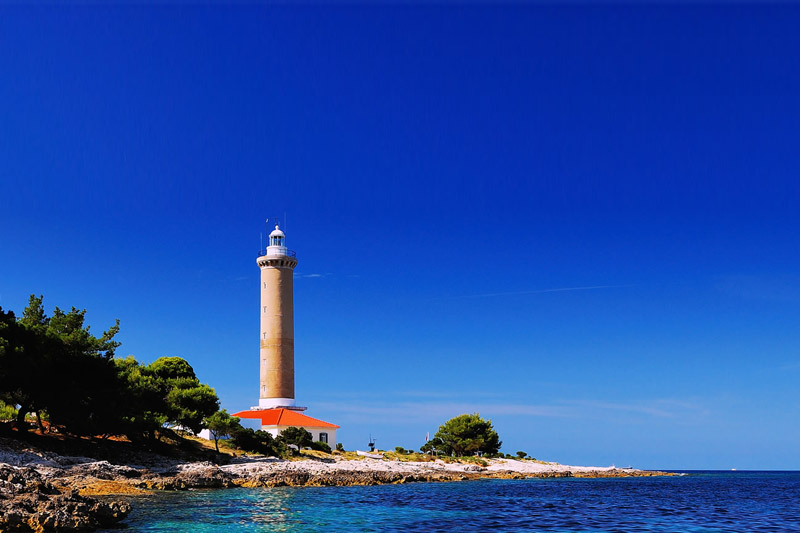 The lighthouse is located on the north-western tip of Dugi otok, near the place Veli Rat. It was built in 1849, itit is 42 meters high and the highest lighthouse in the Adriatic. It owes its impressiveness to its yellow facade, for which, according to oral tradition, 100 000 yolks were used. In the courtyard of the lighthouse is the chapel of St. Nicholas.